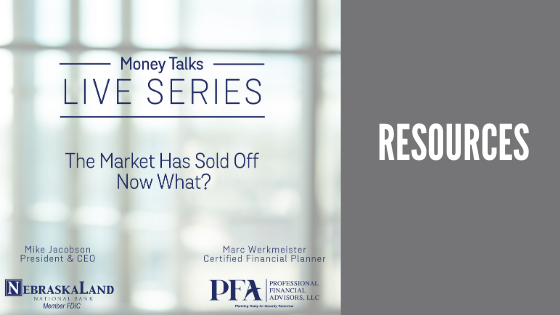 We went LIVE to discuss investment options and long term strategies. We also discussed updates on the Paycheck Protection Program. We apologize to those who joined us LIVE, as we ran into some technical difficulties and the broadcast was interrupted. The complete video is on our Facebook page, in case you missed it.
Here are some of the numbers pertaining to long-term investing and bear markets provided by BlackRock, referenced in the video:
Additional questions?
Email Marc Werkmeister at MWerk@pfaretire.com